Title: Her Royal Masquerade
Author: Natasha Moore
Publisher: Self-published
Pub date: October 13, 2003
Page: 191
Source: Netgalley
Rating: 3.5 Miscommunicating Stars
Time is running out for Prince Vittorio. His father's health is failing and he must find a royal bride. Fast. He's never forgotten his glimpse of a beautiful Scandinavian princess and lures her to his Mediterranean country with an invitation to his father's birthday ball. He'd planned to propose a marriage agreement as cold as her icy reputation, but then he discovers she's as colorful and warm as a summer sunset. The heat between them flares red-hot and when she allows him to seduce her, Vittorio sees his future unfolding just as he had planned. But what he doesn't know is that the woman in his bed is not a princess at all.
The last thing schoolteacher Mia Holmberg expects when she masquerades as her royal cousin is to be swept off her feet by a charming prince. The incredible night in Vittorio's arms is like a fairy tale come true, but she'd never want the life of a real princess, with all its pomp and politics. Knowing they can never have a future together, she slips out of his bed and back to reality, where she belongs.
But Vittorio discovers the deception and kidnaps Mia back to his palace, demanding she be his mistress until the real princess appears. Despite her attempts to stay aloof, Mia soon learns there's more to the prince than arrogance and attitude, but now she's in danger of falling in love with a man she can never have.

This story was great! I wish it was longer and it would have been great to have a few twist. Mia is a sweet and realistic character. You can definitely imagine her as a humble school teacher, who just happened to fall in love with the prince. It was a very Cinderella-y story. She wasn't the strongest female character but she had her moments. She learned by the end to stand up for herself but she should have believed in herself more.
As for Vittorio, I wish we could have had more character depth
"He was trapped and he didn't see any way out. Duty first."
That's about how deep we went with Vittorio, it was all about how horrible it was growing up as a prince. I mean sure it wasn't easy but does he have to complain about it every 30 pages?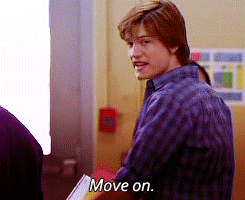 But at least he wasn't the perfect prince (although he was still pretty sexy). He loved Mia and he was sweet, and yet he asked Mia to be his mistress. After that scene I sort of clocked out. I mostly felt bad for Mia until SHE AGREED. I mean really! Even if you love him you should have enough self-respect to say no.
"How could she have melted against him like a weak, needy woman? Only minutes after refusing to become his mistress, she'd kissed him as if she wanted him to toss her on the bed"
Other than Mia's weakness they were a sweet couple. I also thought it was original how Mia's homeland was Icy and Vittorio's kingdom, Mezzano, was a hot humid place which perfectly described their personalitys.
Lastly I'm really glad this is a series! There's so many other characters whose stories im dying to hear like Bridgitte, Vittorio's sister Angelina, and even his bodyguard Rico. Can't wait to hear more from this Author!