Title: Love by the Morning Star
Author: Laura Sullivan
Pages:320
Publisher: HMH books for younger readers
Pub Date: June 3rd, 2014
Source: Netgalley
Add to Goodreads
Upstairs, downstairs, and in
which
lady's chamber?
On the brink of World War II, two girls are sent to the grand English country estate of Starkers. Hannah, the half-Jewish daughter of a disgraced distant relative, has been living an artistic bohemian life in a cabaret in pre-war Germany and now is supposed to be welcomed into the family. Anna, the social-climbing daughter of working-class British fascists, is supposed to be hired as a maid so that she can spy for the Nazis. But there's a mix-up, and nice Hannah is sent to the kitchen as a maid while arrogant Anna is welcomed as a relative.
And then both girls fall for the same man, the handsome heir of the estate . . .
or do they?
In this sparkling, saucy romance, nearly everything goes wrong for two girls who are sent to a grand English estate on the brink of World War II—until it goes so very, very right
I was a little wary before starting this book. I loved the cover and the title but the synopsis seemed a bit dry and confusing. It was definitely neither of those things. It was full of sassy quips and a whole lot of chaos. I don't think I had any idea how crazy things could get.
Anna (who is not the heroine) wants very much to be a lady, think of an obsessive Eliza Doolittle from My fair Lady. She has fixed her face, hair, speech and even used rubber bands to fix her teeth, to show that she has class. All she needs now is a good marriage to cement herself as a lady, which is exactly what she thinks when she gets sent to Lord Liprips Manor on a mission and gets mistaken for a new lady in the house.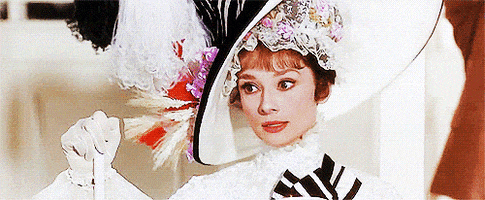 Hanna (Who is our Heroine) has to flee Germany as the Nazi's keep getting worse and worse. Her parents send her to her estranged family in England, because she was a Jew and not a lady, she knew he aunt would disprove. She had no idea that they would completely ignore her and treat her as a kitchen maid.
Now I should clarify that even though this was hard to read, it's only because it would randomly change point of views and you had to catch up. But the actual story line is pretty easy to follow. I had so much fun reading about how Cocky Anna was and how Feisty Hanna acted.
The only guy we really talk about is Teddy, both girls are in love with Teddy, or so they think. Meanwhile Teddy is positive he's in love with one of them. Teddy did get on my nerves for a while, after all how hard could it possibly to just ask someone or talk to her. Anna was another one who was increasingly frustrating. She never doubted her looks
"She knew she was beautiful – if a little frightening, but that was a part of her beauty - and if she ever forgot it she had only to stroll down the street and learn it again from all the admiring stares she received."
She also wasn't the smartest
"Once Anna said that poor people should not be pitied because they evidently chose to be poor."
Now Hanna I adored, she was smart and sassy at the same time. Even though she had an awful past and was going through a hard time, not knowing her parents were alive or not and thinking that her family was ignoring her.
"There is always a light in the darkness, Hanna thought. However small, it is always there, and it makes the darkness disappear."
Teddy was her light and they're relationship was adorable. How they met and how they got know each other was my favorite thing about this book.