The Summer of Chasing Mermaids
Sarah Ockler
ISBN:978-1481401272
Publisher: Simon Pulse
Pages: 403
Genre: YA, Contemporary Realistic, Romance, Fairytale Retelling, Magic Realism
Plot Summary:
The youngest of six talented sisters, Elyse d'Abreau was destined for stardom—until a boating accident took everything from her. Now, the most beautiful singer in Tobago can't sing. She can't even speak.

Seeking quiet solitude, Elyse accepts a friend's invitation to Atargatis Cove. Named for the mythical first mermaid, the Oregon seaside town is everything Elyse's home in the Caribbean isn't: an ocean too cold for swimming, parties too tame for singing, and people too polite to pry—except for one.

Christian Kane is a notorious playboy—insolent, arrogant, and completely charming. He's also the only person in Atargatis Cove who doesn't treat Elyse like a glass statue. He challenges her to express herself, and he admires the way she treats his younger brother, Sebastian, who believes Elyse is the legendary mermaid come to life.

When Christian needs a first mate for the Cove's high-stakes Pirate Regatta, Elyse reluctantly stows her fear of the sea and climbs aboard. The ocean isn't the only thing making waves, though—swept up in Christian's seductive tide and entranced by the Cove's charms, Elyse begins to wonder if a life of solitude isn't what she needs. But changing course again means facing her past. It means finding her inner voice. And scariest of all, it means opening her heart to a boy who's best known for breaking them…
This book was not at all what I expected in the best way possible. It is one of the most diverse and beautiful stories I have ever read.
After losing her voice in an unfortunate accident, Elyse decides to move from sunny Trinidad to Oregon. She tries to leave her past behind but she can't seem to shake her old life. Back in Trinidad she had a bright future but now she could barely form a whisper. Even with this awful disability she still cant stay away from her true love, the sea, which is why she meets the illusive Christian Kane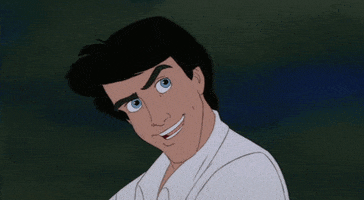 My favorite thing about this book is all the endless support that Elyse gets throughout the book from both her family and all the new friends she makes. There's no drama or love triangles, which is so rare to see in a young adult book. Elyse's cousin Kirby is never jealous or upset that Elyse is moving in or stealing her friends, instead she invites her to every single party and encourages her to start new relationships.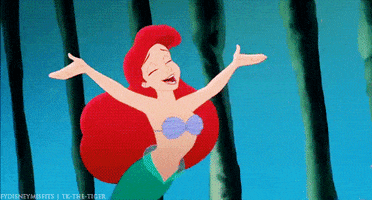 After romance starts sparking between Christian and Elyse, Vanessa doesn't get jealous. Instead she realizes that the relationship between her and Christian is purely friendly. This isn't just about all good emotions, Elyse still has a lot of anger and resentment but she has an outlet.
They've all grown up in this beautiful non-tourist cove that was suddenly threatened by expansion. The only thing saving it is a bet between Christian and his best friend, Noah, which was orchestrated by they're dads. Christian enlists Elyse as his first lieutenant and now her summer begins. Instead of concentrating on what could've been, she uses her knowledge of ships and the sea to help her aunt keep her home and save the simpleness of the Cove.
Now, it isnt just that Elyse is from Trinidad and then the fact is just ignored, instead we get to hear about what its like growing up in Trinidad with 5 sisters, an overprotective father, and grandmother who knows everything.
Overall this was such an amazing book and you cant ask for a better retelling of Our little mermaid.
Book Links
Author Information
Biography
Sarah Ockler is the bestselling author of six young adult novels: Twenty Boy Summer, Fixing Delilah, Bittersweet, The Book of Broken Hearts, #scandal, and The Summer of Chasing Mermaids. Her books have been translated into several languages and have received numerous accolades, including ALA's Best Fiction for Young Adults, Girls' Life Top 100 Must Reads, Indie Next List, Amazon Top Movers and Shakers, and nominations for YALSA Teens' Top Ten and NPR's Top 100 Teen Books. Her short work has appeared in the anthologies Dear Teen Me and Defy the Dark.
She's a champion cupcake eater, tea drinker, tarot enthusiast, night person, and bookworm. When she's not writing or reading at home in the Pacific northwest, Sarah enjoys hugging trees and road-tripping through the country with her husband, Alex. Fans can find her on Twitter, Tumblr, Facebook, and at sarahockler.com.
Author Links