3.5 Peaceful Stars
We've all seen the Aristocats right?
Good because this book could be the human version of that.
Reagan got pregnant while in her school and her boyfriend wanted her to have an abortion, she refused and he broke up with her. 6 years later she's sworn of men, except for her 6yr old son, Parker. Coen just got out of the military, he can't leave behind his war demons but he still tries to live a normal life. They meet by chance and there starts their awkward relationship.
Earlier I compared it to the Aristocats and heres why:
For one Reagan is a single mother and Coens "Sweet" nickname for her is Duchess. When Coen and Reagan first meet she is not impressed, she's sure that he's just trouble and she doesn't want to start introducing random guys to Parker.
While Parker is ecstatic to meet Coen and finally have a daddy figure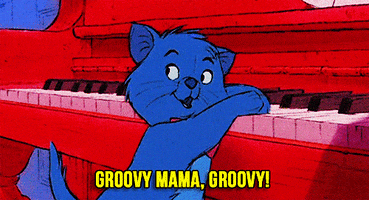 Parker is an absolute sweetie, he's the best part of the book!
"Because Jason has a dad, and he said everyone has a dad. But I don't. Uncle Keegan's my uncle. And Grandpa is my grandpa. And I like Coen. So can Coen be my dad, mom?"
It even broke my heart when he said that.
Now I had some serious problems with this book, because the entire first half she's talking about how she's sworn off men, she can't trust them, and they wouldn't be good enough for parker and she goes OOON and OOOON about this but she hasn't been with Coen for 3 weeks when already she's trusting the rest of her future with him... Which I guess is better than The Aristocats because they were inlove after hours
Not only that but the Coen's going for ever about how he loves her and she takes away his demons and then just because of a story he hears he figures she's cheating on him, I mean really?
" Not even three months in I was thinking about marrying her? I couldn't do this. I just – I couldn't"
It was very frustrating, and okay even though Coen was pretty sexy, It didn't excuse his flat out jerky-ness. My favorite part was the ending because of how adorable it was, and the book is full of cute and swoon-worthy moments but they were overshadowed by the dumbness of the other moments.
Overall for a Novella it's okay, but not one that I would recommend or re-read
TL;DR gif:
</>