Waiting on Wednesday is a weekly meme hosted by Breaking the Spine where we talk about books we can't wait to read. This week I picked....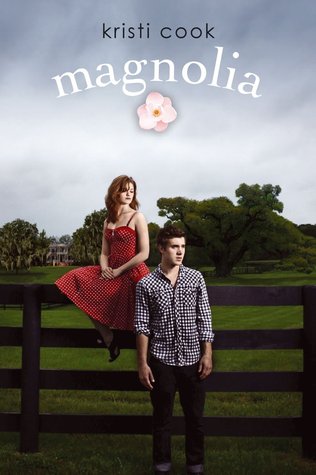 Title: Magnolia
Author: Kristi Cook
Pages: 384
Pub Date: August 5th, 2014
Publisher: Simon & Schuster
Add to Goodreads
In Magnolia Branch, Mississippi, the Cafferty and Marsden families are southern royalty. Neighbors since the Civil War, the families have shared vacations, holidays, backyard barbecues, and the overwhelming desire to unite their two clans by marriage. So when a baby boy and girl were born to the families at the same time, the perfect opportunity seemed to have finally arrived.
Jemma Cafferty and Ryder Marsden have no intention of giving in to their parents' wishes. They're only seventeen, for goodness' sake, not to mention that one little problem: They hate each other! Jemma can't stand Ryder's nauseating golden-boy persona, and Ryder would like nothing better than to pretend stubborn Jemma doesn't exist.
But when a violent storm ravages Magnolia Branch, it unearths Jemma's and Ryder's true feelings for each other as the two discover that the line between love and hate may be thin enough to risk crossing over
.
I've read some really great reviews and It just sounds very cute while at the same time there's some mystery. Normally i'm not a huge fan of the covers with people but I kind of like this one.
What are you waiting for this Wednesday? If you made a post leave a link below :)