Title: Elite
Author: Rachel Van Dyken
Series: Yes
Pages: 288
Publisher: Forever
Rating: 3 Stars
Pub Date: October 14th, 2014
Add to Goodreads
For Tracey Rooks, life with her grandparents on a Wyoming farm has always been simple. But after her grandmother's death, Tracey is all her grandfather has. So when Eagle Elite University announces its annual scholarship lottery, Tracey jumps at the opportunity to secure their future and enters. She isn't expecting much-but then she wins. And life as she knows it will never be same . . .
The students at Eagle Elite are unlike any she's ever met . . . and they refuse to make things easy for her. There's Nixon, gorgeous, irresistible, and leader of a group that everyone fears: The Elect. Their rules are simple. 1. Do not touch The Elect. 2. Do not look at The Elect. 3. Do not speak to The Elect. No matter how hard she tries to stay away, The Elect are always around her and it isn't long until she finds out the reason why they keep their friends close and their enemies even closer. She just didn't realize she was the enemy -- until it was too late.
Elite is pretty much a messy rough draft of the Korean drama "Boys Over Flowers". It follows the story of Trace Rooks who wins a seemingly random lottery to go into the best school in the United States. When she gets there she meets Nixon who vows to protect her… by bullying her.
It starts off pretty normal, with a ridiculous MC but I figured she might evolve as the book went on *spoiler alert* she doesn't. Nixon is the student body president of a college, and in this COLLEGE he controls were people eat and when they can use an elevator. It's a bit far-fetched, when Trace first gets there she meets him and immediately hates him, and then she finds out she's actually his sisters roommate and in less than two pages their already best friends.
I could deal with the insufferably dense Trace but the plot was predictable, you could see under the veil miles away. The only thing that made this book worth finishing is the romance, I am a sucker for a bad boy romance. Nixon is the definition of bad boy and if he's not interesting enough, lets just throw in his sexy cousin, Chase, who stands in as the nice guy.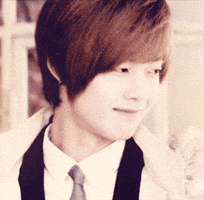 Now if you've never seen Boys over Flowers I highly recommend looking it up (they have it on Netflix!) Even though it's Korean it has English subtitles and it starts out just like Elite, with an evil-own-it-all bad boy who falls in love with the charity case.
As we go on the plot thickens and I was pretty excited for the big reveal, just because I already knew what it was. Once it all finally comes out i just got really confused. They used a lot of names and a lot of places and I'm still trying to connect the dots, not sure they all connect at this point.
Even with all the craziness I still recommend reading this book because the love scenes are totally worth it. There was a lot of "lip licking" but ignoring all of those there was a real connection between Nixon and Trace. I don't think I'll finish this series but I will look for more from Rachel Van Dyken.
Overall a book for people who don't mind plotholes and just love romance. Also gread read for those who love to hate-read.