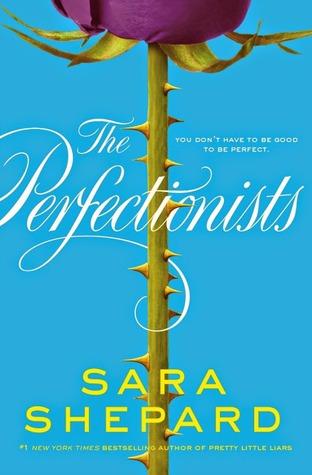 Title: The Perfectionist
Author: Sara Shepard
Pages:336
Publisher: HarperCollins
Pub Date: October 7th, 2014
Source: Edelweiss
Add to Goodreads
In Beacon Heights, Washington, five girls—Ava, Caitlin, Mackenzie, Julie, and Parker—know that you don't have to be good to be perfect. At first the girls think they have nothing in common, until they realize that they all hate Nolan Hotchkiss, who's done terrible things to each of them. They come up with the perfect way to kill him—a hypothetical murder, of course. It's just a joke...until Nolan turns up dead, in exactly the way they planned. Only, they didn't do it. And unless they find the real killer, their perfect lives will come crashing down around them.
From Sara Shepard, author of the #1 New York Times bestselling Pretty Little Liars series, comes another story of dark secrets, shocking twists, and what happens when five beautiful girls will do anything to hide the ugly truth.
When I was in middle school, Pretty little liars was THE thing. Even the people who didn't like reading started to read just so they could figure out what happened next. Around book 7 I finally gave up because it just got ridiculous. As soon as I found out that Sara Shepard had a new series, I got right up on that.
Its pretty much Pretty Little Liars but backwards, instead of waiting a few years before the girls got accused of murder, it happened immediately. These five unlikely friends have only one things in common: A Film Class. In this film class they get paired up and decide to talk about how they would kill the school bully/Mr.Popular, its all fun and games until he actually gets murdered. And they were the last ones to see him alive.
The biggest difference between the girls from PLL and the girls from Perfectionist is that they are not besties, and they don't pretend to be either. There's Mackenzie who has her own backstabbing best friend who are both competing for a seat in Julliard. Next is Parker and Julie who are joined together by an awful secret, both caused by Nolan Hotchkiss. Ava is the super sexy ethnic chick who has a great boyfriend and is artsy. Last is Claire who was a shallow soccer player, until her brothers sudden death.
Each different story was unique and intricate which I loved but couldn't help but see the similarities between PLL. Near the end of the book we realize that its loosely based on a 1950's movies called And Then There Were None which is a much better story and I feel like more could have been done, and lets talk about Nolan Hotchkiss. Half the things he did were illegal, they were all petty misdemeanors but they still called for jail time I mean maybe instead of plotting to kill him or playing pranks on him you could've called the police.
In true Sarah Shepard fashion, the end of the book ends with more questions than we started with. Last thing that merits a mention is that there's an Ezra type character with a bit of a twist.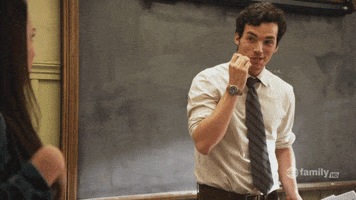 Overall, great book for any PLL fans and just a fun middle school read.