Waiting on Wednesday is a weekly meme hosted by Breaking the Spine where we talk about books we can't wait to read! This week I picked.....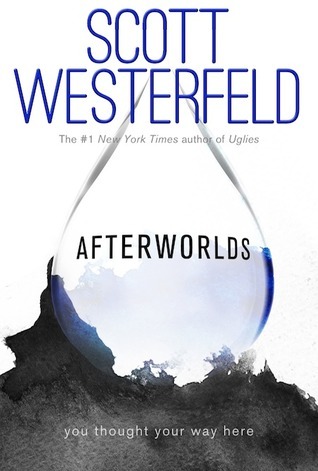 Title: Afterworlds
Author: Scott Westerfield
Pages: 608
Publisher: Simon Pulse
Pub Date: September 24, 2014
Add to Goodreads
Darcy Patel has put college and everything else on hold to publish her teen novel, Afterworlds. Arriving in New York with no apartment or friends she wonders whether she's made the right decision until she falls in with a crowd of other seasoned and fledgling writers who take her under their wings…
Told in alternating chapters is Darcy's novel, a suspenseful thriller about Lizzie, a teen who slips into the 'Afterworld' to survive a terrorist attack. But the Afterworld is a place between the living and the dead and as Lizzie drifts between our world and that of the Afterworld, she discovers that many unsolved - and terrifying - stories need to be reconciled. And when a new threat resurfaces, Lizzie learns her special gifts may not be enough to protect those she loves and cares about most.
I really liked the first three books in the Ugly series and Scott's Westerfields writing style is so unique. Also the idea for this one is pretty amazing, the idea of a story inside a story. It also has some great reviews so I hope it's as good as it sounds!
What are you waiting for this Wednesday? If you made a post leave a link in the comments!