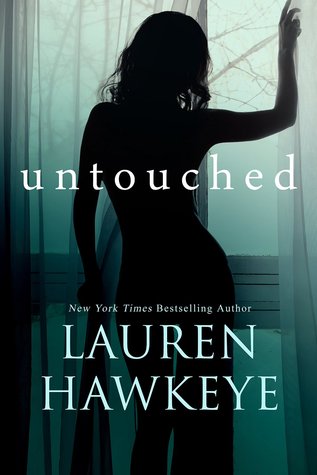 Title: Untouched
Author: Lauren Hawkeye
Pages: 251
Publisher: TKA Distribution
Pub Date: December 9th, 2014
Source: Netgalley
Add to Goodreads
Alexa Kendrick has no recollection of the car accident that left her scarred and sent her life careening wildly off course. When the half-sister she thought she'd never meet shows up at her door with an invitation to a new life, Alexa finds herself in Florence, Arizona, a town notorious for being populated with more prison inmates than actual citizens…a town that has done its best to hide its own dark secret.
What caught my eye about this book was all the mystery and suspense. I mean it had a tragic accident, innocent MC, and sexy stranger. On the surface it had everything but the more I kept reading, the less sense things started making. The point of view didn't start with Alexa Kendrick, instead it started with her mom, which was a strange choice. I did like that the book started fast, it didn't beat around the bush, it got straight to the point. Alexa had just been through a traumatic experience which she couldn't remember a thing about, and then out of the blue she gets a call from someone saying claiming to be her sister and offering her to come visit.
Things don't go as planned, just as Alexa arrives at her sisters house, her sister ditches and leaves a complete stranger the keys to her flower shop business. Add in a handsome stranger with serious issues and Alexa's life takes an interesting turn. Then we have Nate, he's haunted by relentless demons and doesn't think he's worth saving, until he meets her.
My biggest problem with this story was how confusing and unrealistic it was. Of course I don't expect books to be 100% realistic, since the whole point of reading is to get away but I mean there is a line. Not too spoil anything but Alexa and Nate's first encounter starts with her staring at him for an entire hour and then sketching him. The coolest thing about this book was how on Alexa is an artist and every chapters there would be actual sketches. Its that kind of thoughtfulness and intricate details that earns this book a star.
Sadly it loses a star because of the total crazy mess that is Alexa's life, I feel like there should have been a family tree at the end so i would be able to actually understand were everyone came from. The whole book were not sure what happened to Alexa, there's a few hints here and there of what it could be, at one point its drunk driving. The actual answer was very unpredictable and for that it earns one more star.
What
Overall, the synopsis is better than the actual book but if you like fast romance and novella type stories, this would be a great read!
-
Nemo